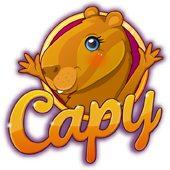 Neocities' most popular capybara, finely tuned.
The opportunity was too good, I took it. I now have three times as many URLs as anyone could ever need. Will eventually put something here. Until then, here's my main Neocities site. As in the one that actually has any content.
I am on the the Districts discord server and the Neocities discord server, you can talk to me there!